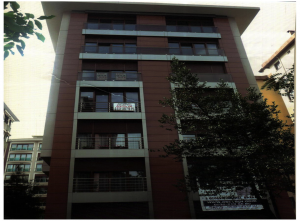 Project Sıze : 20 flats, 2.750Sq M.
Completed project : 2011
3+1 167 Sq. M.​
This project is rising in the form of one block,having 20 stories. All amenities of the development are designed with technology in mind and offer a peaceful living space away from hassle of the living and city life to its sophisticated residents. With its residence services, the residence offers peace of mind while providing a valuable investment opportunity with its precious location in the city center.